WHY / Our Mission
Our mission is to enable employees to Co-Create Intimate, purpose-driven, and Diverse tiny communities based on Trust, Commonality, and Consistency to develop a Psychologically Safe and Innovative working environment.
We're building a scalable human focused and tech-supported model for effective and purposeful communication, engagement, and productivity so that employees feel empowered to contribute to their own, their team's, and their company's success.
It's not enough for organizations who say they prioritize psychological safety amongst employees to tout the company's positive culture of wellbeing-first, intentionality, and innovation in company wide meetings, mass emails, and mandatory or voluntary training.
We're helping to put what is preached into practice in effective, enjoyable, genuine, and thoughtful ways that actually move the needle from isolation to inclusion, from fear to confidence, from judgment to curiosity, and stagnation to productivity and innovation.
Why Now?
As we work with more diverse groups of people (thank you globalization), but spend more time virtually connected (thank you digital economy), it's imperative that we find ways to enable employees to feel heard, connect to each other, speak up when they have something to say, and feel part of their larger teams, their company, and the world at large.
And with the alarmingly high level of constant change in today's organizations (thank you acquisitions, mergers, digitalization, strategic shifts, and pandemic), it's more important than ever that employees create, develop, and maintain strong internal support systems that can weather these storms.
HOW / The 4 Pillars
We're promoting and creating psychological safety in tiny communities within the workforce by developing peer support systems based on 4 Pillars: Co-Creation, Commonality, Intimacy, and Consistency. These 4 Pillars are central to building any productive, effective, enduring, and genuine group dynamic.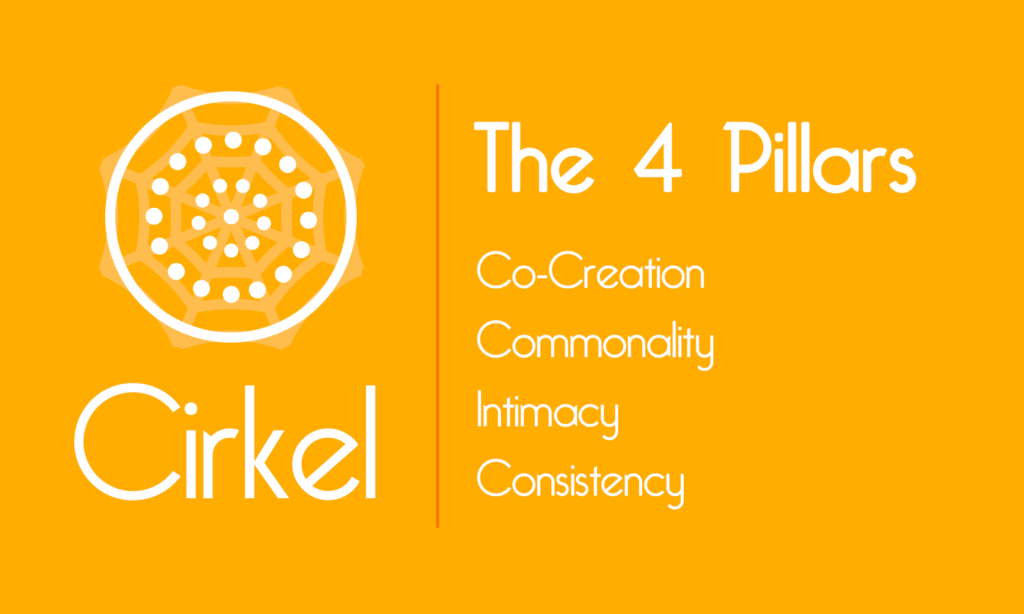 Co-Creation: Everyone Owns The Group
Though we give group members the tools, structure and foundation, they decide on the shape and direction to reach their common goal. When members co-create, they build the bridge together as they cross it. Co-creation builds purpose. When you each have a stake in what you're building together, you're all empowered and motivated to get to the other side together.
Intimacy: Small Support Group
Smaller teams unlock potential for innovation and increased productivity. Small groups mean focus, less distraction, fewer communication issues, clear ideas coming across, more time for reflection, adjusting and refining.
Commonality: Shared Goals
A common goal supports and promotes inclusion and productivity. When there is a common goal, a shared purpose, amongst different people, hearts and minds are more open, and we're less likely to see another person as someone we can't relate to. A common goal makes a person feel like they're not alone, and validates their value to the group and to the company.
Consistency: Same Time, Same Place, Every time
When group members meet at the same time and place every week, every other week, or every month, they are more likely to stay engaged, stay excited, connect, feel part of a community, and reach that common goal. Consistency builds connection, trust, and productivity.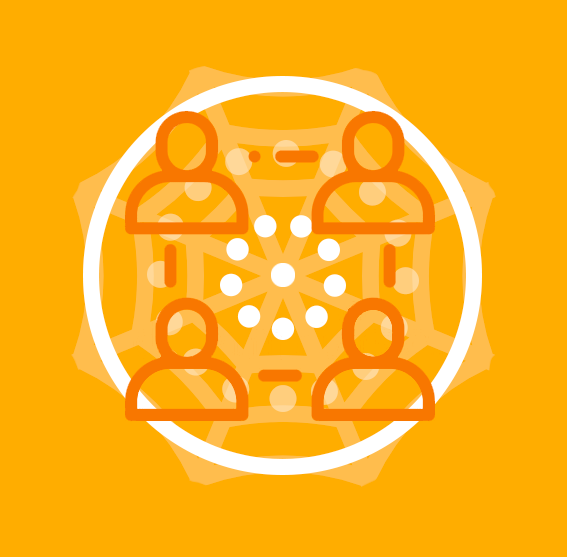 WHAT / Tiny Communities
Using our proprietary Cirkel Method for effective team dynamics and productivity, 4 employees get together to work consistently on a common goal over a set period of time. In so doing:
Members build a sustainable support system within their larger teams and within their company.
A small group ensures more focus, participation, and innovation.
Each member develops strong interpersonal and professional skills that empower enough confidence to be themselves, speak their minds, share ideas, and create positive (and profitable) change within their company.
The Cirkel Method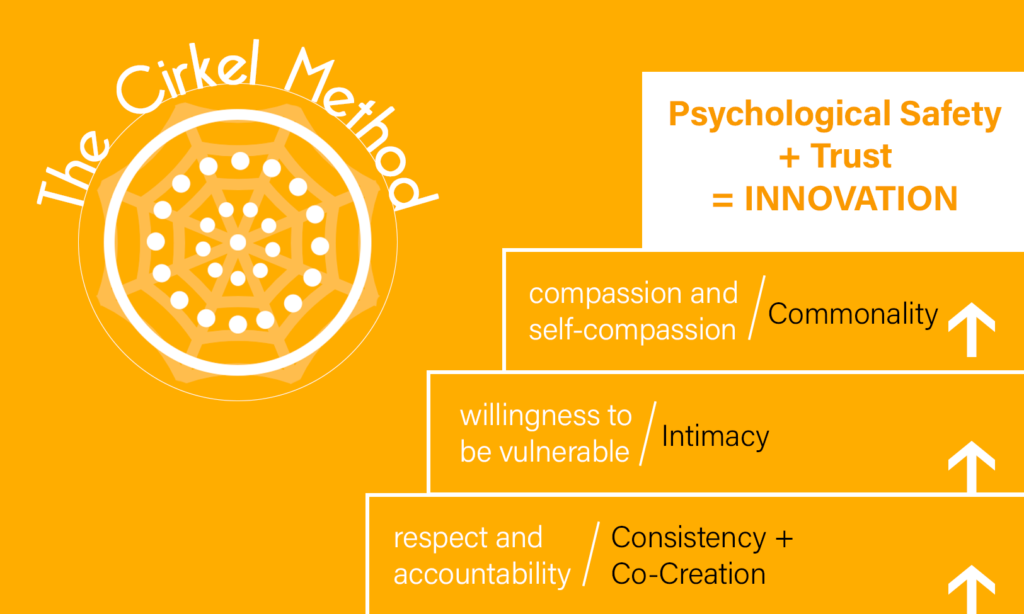 Each tiny community is run using our proprietary Cirkel Method, which is based on building TRUST by incorporating our 4 Pillars throughout the program.
Trust:
Starts with respect and accountability: Consistency and Co-Creation
Is built from the willingness to be vulnerable: Intimacy
Is guided by the development and deepening of self-compassion and compassion towards others: Commonality
Unlocks the potential for Innovation
---
Each session builds on the trust garnered in the previous session.
Cirkel Members:
Learn about themselves and each other.
Develop skills in effective and mindful communication, and empathy.
Become more self-compassionate and compassionate towards others.
Discover or rediscover purpose in their work.
Achieve a shared goal, reflecting their individual personal and professional goals.
Connect and invest in themselves and their organization.
Innovate by exploring new ideas in a nurturing environment